The digital world has given rise to many personalities who have leveraged platforms like YouTube to build successful careers and amass considerable wealth. One such personality is Tasha K, a well-known YouTuber and internet sensation. From her humble beginnings to her rise to stardom and the controversies she has encountered along the way, Tasha K's journey is as intriguing as it is inspiring. In this article, we delve deep into the life and career of Tasha K, exploring her wealth accumulation over the years. We'll find out just how much Tasha K's net worth amounts to in 2022 and project her expected net worth for 2023.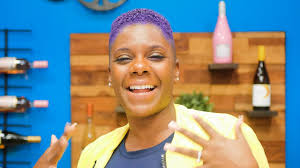 Who is Tasha K?
Born as Latasha Transrina Kebe on March 10, 1982, in Panama City, Florida, Tasha K is of African American ethnicity. Her passion for pop culture and her desire to be a famous personality were evident from her early years. After completing her education in Panama City, she relocated to Atlanta, Georgia, where she started her journey to fame on the internet.
Tasha K's Professional Journey: The Road to YouTube Stardom
In 2015, Tasha K embarked on her YouTube journey, launching her channel, UnWine with Tasha K. Tasha K used her channel to discuss pop culture, entertain with her humorous content, and share engaging talks while sipping wine. Her unique take on the hottest celebrity news and gossip quickly gained popularity, earning her the moniker "Queen of Real Talk."
Tasha K soon built a dedicated following, boasting more than a million YouTube subscribers and over 10,000 Twitter followers. Her channel featured exclusive insights into the lives of some of Hollywood's biggest stars, making it a unique and captivating experience for her audience.
The Controversial Side of Tasha K's Career
Tasha K's journey to stardom was not without its fair share of challenges and controversies. In 2019, she found herself on the wrong side of a lawsuit filed by American singer Cardi B. The lawsuit stemmed from allegations that Tasha K had made defamatory and malicious claims about Cardi B in one of her YouTube videos.
The case went to trial in January 2022 and lasted for two weeks. During the proceedings, Cardi B revealed that the videos posted by Tasha K had taken a severe emotional toll on her, leading her to feel "suicidal." Although Tasha K admitted to publishing falsehoods, she later attempted to retract her statement. However, the court found her liable for defamation and invasion of privacy, leading to an award of $1.25 million in damages to Cardi B.
Estimating Tasha K's Net Worth
Despite the lawsuit and the hefty damages awarded to Cardi B, Tasha K's net worth remains impressive. As of 2022, Tasha K's net worth stands at an estimated $2 million. This wealth accumulation is primarily attributed to her successful career on YouTube, where she has cultivated a massive and dedicated fanbase. Her net worth is expected to rise in 2023, potentially reaching $2.5 million as she continues to produce content and monetize her YouTube channel.
A Look into Tasha K's Assets
A significant portion of Tasha K's net worth can be attributed to her property holdings. This YouTuber has invested in real estate, owning a house in Panama City, Florida, and another in Miami. Tasha K's automobile collection, which includes a Toyota and a Ford pickup truck, also contributes to her wealth.
Tasha K's Personal Life
Tasha K has managed to keep her personal life relatively private, often choosing to focus on her professional endeavors. While it is known that she is married, the identity of her spouse remains a mystery. Tasha K's desire for privacy extends to her family life as well, with little information available about her parents or potential siblings. However, what's clear is that her commitment to her career and her dedication to her craft are unwavering, despite the challenges and controversies she has faced.
Tasha K's Social Media Presence
As a digital content creator, Tasha K understands the importance of maintaining an active social media presence. She frequently updates her followers on her latest discussions, insights, and personal endeavors through various platforms:
Instagram: @unwinewithtashak

Twitter: @unwithtasha

Facebook: Tasha K
These platforms not only allow Tasha K to connect with her audience but also offer additional avenues for income generation through brand endorsements and sponsored content.
The Final Word on Tasha K's Net Worth
Tasha K's journey is a testament to the opportunities that digital platforms like YouTube offer for wealth creation. Despite facing legal challenges and personal controversies, Tasha K has built a successful career, amassing a net worth of $2 million as of 2022. As she continues to create engaging content and build her brand, her net worth is expected to increase in the coming years.
Frequently Asked Questions
What is the net worth of Tasha K?
As of 2022, Tasha K's net worth is estimated to be around $2 million.
How old is Tasha K?
Tasha K was born on March 10, 1982, making her 40 years old as of 2022.
What is the expected net worth of Tasha K in 2023?
Tasha K's net worth is projected to rise to around $2.5 million in 2023, contingent on her continued success on YouTube and other income-generating ventures.
Who is Tasha K's husband?
While it is known that Tasha K is married, the identity of her husband remains undisclosed due to her desire for privacy.
How did Tasha K amass her wealth?
Tasha K's primary source of wealth is her career as a YouTuber. Her channel, UnWine with Tasha K, has over a million subscribers, and her videos have been viewed millions of times. She also earns income from brand endorsements and sponsored content on her social media platforms.