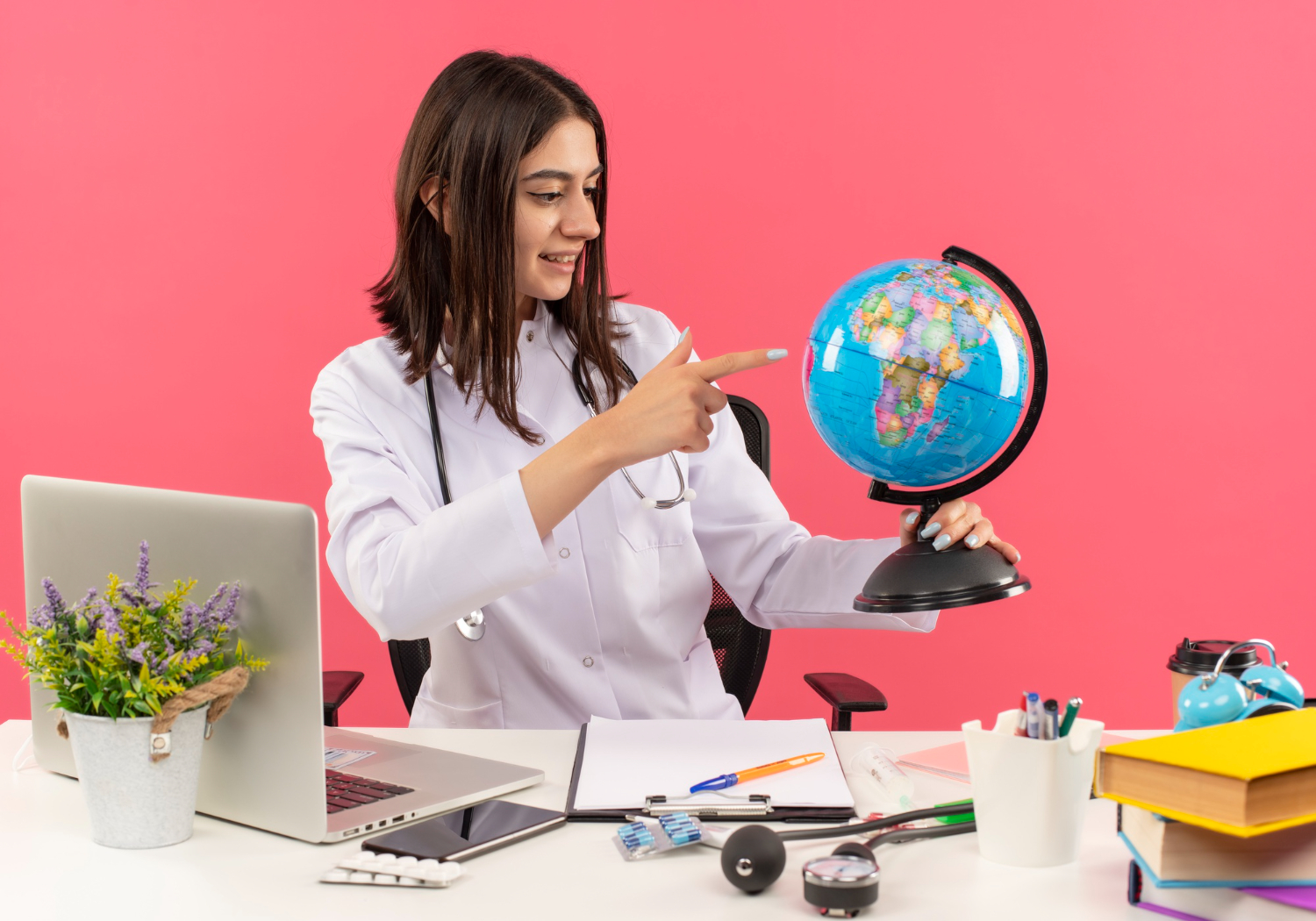 A travel nurse may need help navigating the financial impact of their assignment (including housing stipends that are not taxable). Often, nurses seek guidance from a financial advisor.
A good agency will also provide assignments that push you forward in your career – both geographically and within the specialty field you love. That's what makes the best agencies great.
Flexibility
As a travel nurse, you get to experience new places and explore a variety of settings that you may have yet to have the opportunity to do while working in a permanent position. Your agency will work with you and the hospital to create a contract tailored to your needs. In addition, you'll learn about different management styles and hospital cultures as you rotate through new assignments. You'll also build a strong network of healthcare professionals while traveling that you can stay connected with throughout your career. Plus, many travel nursing agencies provide free housing or a housing stipend to help cut your living expenses. This allows you to save for your next assignment or pay off your student loans. Many travel nurses even use their flexible schedules between jobs to take extended vacations or visit family and friends. One couple even took a year off between assignments to see the country in a van conversion. Learn more about travel nurse benefits here. If you're ready to start your journey, find the best travel nurse agency and apply today.
More Pay
Due to in-demand specialty areas, travel nurses earn higher rates than regular nursing jobs. In addition to the increased pay rate, a quality agency will offer perks such as sign-on bonuses, completion bonuses, shift differentials, and referral bonuses. Housing expenses are also usually covered by the travel nurse company, saving nurses from hefty out-of-pocket costs. Some agencies may even allow travelers to work per diem or take extra shifts to earn income. Another bonus is tax savings by maintaining a primary residence while traveling for assignments. However, speaking with a tax preparer before making this decision is best because only some situations qualify for this deduction. Finally, many travel nurse agencies like Triage Staffing offer 401(k) options for their employees, which can help lower their overall taxable income. That said, consulting with a financial planner before beginning a travel nursing assignment is still recommended to ensure the position is a good fit based on your finances and goals.
More Opportunities
Travel nurses experience new landscapes, cultures and people that would otherwise be difficult to find independently. Changing locations often help nurses stay motivated and avoid burnout.
A good agency should have many travel nurse assignments in various healthcare settings and locations. Some agencies also have contracted housing that you can use as part of your stipend.
Be sure your agency has a good reputation with other travel nurses and with medical facilities. If your agency has a good reputation, it may need help getting travelers the jobs they want.
Your agency should be transparent about its policies and pay rates. Check out the websites of travel nursing agencies you're considering and compare the details on their sites with those on third-party sites. Also, ask the recruiters about their agency's policies regarding missed and canceled shifts. A clear understanding of your obligations can help you feel more secure in the job. This is especially important if you work with an agency with limited experience placing travel nurses at hospitals.
More Support
Many travel nurses find a new aspect of themselves when working with an agency. Often, they must adapt to different landscapes and cultures, and this experience can help them figure out their goals. They might discover they prefer a certain area more than another or want to test out a place before making a permanent move.
In addition, agencies can offer their nurses the support they need during an assignment. They can provide housing options, typically one-bedroom apartments, or help nurses find private housing independently. Most agencies offer other benefits, like paid sick leave and 401k matching. When choosing an agency, it's important to research its reputation, review online reviews, and talk with nurses who work with them.
Ultimately, the right agency can make or break your travel nursing experience. Choose a trustworthy and dedicated recruiter who can be your sounding board, advocate and partner on this journey. They'll be able to match you with the best assignments that fit your skillset and lifestyle.
More Job Security
One of the downsides of travel nursing is the need for more stability. Travel nurses often must learn hospital systems, new workflows, and new staff at each assignment. In addition, relationships with residents are usually short-term, which can be difficult for some. A reputable agency will offer the support needed to keep travel nurses happy and secure. This starts with a recruiter who listens to nurses and considers their needs during the application process. It also includes a recruiter who is on the ball and can answer questions or get clarification promptly.
Additionally, an agency will coordinate deluxe housing in each location. This removes one of the biggest stressors from travel nursing. Finally, an agency will typically offer license reimbursement, which helps nurses cover the cost of obtaining a new state license. This can be a big expense offset by the higher pay offered by some agencies. Recruiters can also assist with finding direct-hire positions, which can help with long-term career plans. They may even offer a 401(k) or other savings options.