In the US, companies in the public utilities field are those that sell gas, water, and electricity. These at least, are the fundamental utilities that the country relies upon. Unlike some utility companies around the world, these services are not state-owned, but rather private companies that are for-profit. Now, these businesses differ a great deal from most, owing to the way in which they operate and their resistance or fallibility to market impacts. For example utilities companies are often much more stable than equities markets, because of the intense need for their services. 
These companies generally hold up well even in a poor economic climate. By contrast, however, they do struggle during any kind of economic growth, owing to the sheer volume of infrastructure they require. Additionally, these companies operate with large debt loads, such as the intense requirement for capital. Any company in huge amounts of debt is of course very vulnerable to any fluctuation. Overall, however, these companies generally do well for their investors. 
To understand this a little deeper, let's take a look at the top 15 companies in the public utilities field a little closer.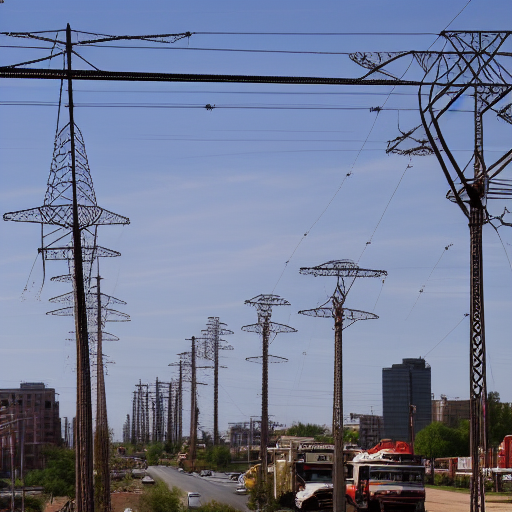 Duke Energy
There is no question that Duke energy is one of the largest holding companies in the USA when it comes to electricity. The company is based in Charlotte, North Carolina, and provides power for millions of homes and businesses throughout Florida, Indiana, Kentucky, Ohio, and of course, North and South Carolina. In fact, recent data shows that the utility company provides a service for some 24 million people, including 7 million within NC, SC, FL, IND, OH, and KY. Duke has recently pumped a great amount of money into renewable energy, constructing both solar and wind farms throughout Texas and Florida. Additionally, the company seeks to install over 500 charging stations for electric cars in Florida alone, further showcasing its commitment to a more energy-efficient future. 
Edison International
Whilst the name Edison International may encourage thoughts of Thomas Edison, whose name of course is synonymous with electricity, this company handles much more than that. In fact, Edison International provides a wide range of utilities such as water, gas, and electricity.  This company has been one of the leaders in both renewable energy and the selling of goods relating to energy efficiency. Edison International operates both in the US and beyond, including countries such as Chile, Indonesia, and the Phillippines. The company has been in operation for almost 137 years, having been founded back in 1886. 
Verizon
The most commonly sold and used utilities have long been energy and water, but in more recent times broadband and TV services have been included in this list. This leads us nicely to one of the nation's largest wireless broadband and TV service providers, Verizon. This is an incredibly competitive field and, at times, very fierce indeed. Verizon has proven itself time and time again, helping it to become one of the country's biggest providers. Proof of this can be seen in the fact that the company has over 143 million connections in the country. Now we have to allow here customers who use their mobile phone network and those with multiple connections, but even so, that is a staggering number. 
National Grid Plc.
The National Grid plc is in fact a British company, that also has transmission networks across the USA. Unlike many of the other companies in this list, the National Grid was only formed in 1990 and can be considered something of a young company. Currently the leading gas distributor in the UK, National Grid is undoubtedly one of the biggest, investor-owned utility businesses on the planet. Its foray into the American market began with a series of acquisitions, particularly in the northeast of the country. 
Comcast
Another utility giant that falls under the umbrella of 'communications' is Comcast, the single biggest provider of cable in the country. This, in fact, is a title that Comcast has held for several years, and they were one of the earliest companies to provide cable TV throughout the US. In its current form, Comcast is the biggest, multinational conglomerate that deals in communications. The branches of this communications giant include books, home video, pay television, sports management, VoIP phone, film production, broadband, and even broadcasting. The company, founded in Tupelo, Mississippi, and currently based out of Philadelphia, made a cool $116.39 billion in revenue in 2021 alone. Some of the company's most successful divisions include NBC Universal, Sky Group, and Xfinity. 
Aqua America
As the name very much suggests, this utility provides water and wastewater services. The company is based out of Bryn Mawr, Pennsylvania and it serves just over 3 million people. Whilst Aqua America does still exist as a company, it is better known as Essential Utilities. The company began using this name in 2018 after the acquisition of Peoples Natural Gas. The latter was a Pittsburgh-based company that was purchased for a cool $4.17 billion. Not only did this allow Aqua America to foray into the Pittsburgh market to sell water, but it also meant that it could begin to explore a future in the sale of gas.  In total, Essential Utilities has just over 3,200 employees working across Pennsylvania in its sale of gas and water services.  
Southern Company
This holding utility company deals in both gas and electricity, and is, as you may have guessed, based in the country's southern states. The Southern Company primarily serves the states of Alabama, Georgia, Mississippi, Virginia, and Tennessee but also serves the midwestern state of Illinois. In the same way that other utility companies do, the Southern Company does this through its multiple subsidiaries. This company is incredibly successful financially, although perhaps has courted more interest from outsiders for its stance on climate change, politics, and the costs associated with a nuclear power plant that it built in Burke County, Georgia. Few utility companies are without controversy, however, and it hasn't impacted the Souther Company too heavily, having posted record revenue of $23.5 billion in 2021 alone. 
American Electric Power
Covering some 11 states and selling to over 5 million customers, American Electric Power is one of the nation's largest electric utilities. Not only this, but American Electric Power is also one of the largest generators of electricity in the country, owning nearly 38,000 megawatts of capacity in the US. As if this wasn't enough, AEP also owns the single largest transmission system in the country, a network that includes transmission lines of 765 kilovolts. This system alone provides around 10% of all the demand in the eastern section of the country, and some of Canada too. AEP has also shown itself to be a pioneer and supporter of renewable energy. 
American Water Works Company Inc.
American Water Works Company, most commonly known as American Water, is a public utility rather than an investor-backed company. Through its subsidiaries, the corporation serves more than 15 million people across 47 states, as well as Ontario, Canada. With 14,000 employees this is one of the largest public utilities in the United States. The focus of this company is to provide water and water management services to its customers. Much like many other companies in this list, American Water was founded in 1886, then known as the American Water Works & Guarantee Company. The operations of this company are regulated by the U.S. State and also provide water and wastewater services on military bases throughout the country. 
AT&T
AT&T, much like Verizon, does a great deal more than simply provide mobile phone networks. Before the advent of cell phones, AT&T was one of the nation's largest telecommunications businesses — and remains that way today. The company provides wireless broadband. TV services. When talking about the big boys in utilities, they don't come much bigger than AT&T. The company, based out of Dallas, Texas, is the world's largest telecommunications company when it comes to revenue. As if this wasn't enough, Fortune 500 placed the company in the 13th spot as the largest US corporation, racking up revenues of around $168.8 billion. 
Xcel Energy Inc.
Offering both electricity and gas, Xcel Energy inc. is a holding company that delivers these services to over 5.8 million customers throughout Colorado, Texas, and New Mexico. The company is made up of the following 4 subsidiaries; Northern States Power-Minnesota, Northern States Power-Wisconsin, Public Service Company of Colorado and Southwestern Public Service Co. In recent years Xcel has become one of the nation's leaders in providing sustainable energy, announcing in 2018 that it would deliver 100 percent carbon-free electricity by 2050. No other major utility provider has announced such a commitment to providing clean energy. 
The AES Corporation
The AES Corp. doesn't sell energy directly to the consumer, instead, it operates power plants throughout the country. The electricity that is generated from the power plants is sold to intermediaries such as the utility companies in this list. The success of this company is not only to be found in the USA, as AES also generates and distributes power in a further 14 countries including Chile, Brazil, Argentina, Jordan Kazakhstan, and India. Since its inception in 1981, this is a company that has been committed to innovation and it regularly seeks to find new ways in which to deliver for both its customers and employees. 
Pinnacle West Capital Corporation
Pinnacle West works in both electricity services and provides water and wastewater management for its customers. The company provides electrical services for customers based in Arizona, mainly in the south of the state in areas such as Tucson and its metro region. Despite serving a relatively small group of people in the country, the company still brings in revenues of around $3.65 billion. This is a relatively new company, having only been founded in 1985, yet it has grown very quickly indeed. Currently, the company is seeking to expand its water management services to the rest of Arizona state, and seek to explore new territories for its electricity services. 
PG&E
Californian energy giant Pacific Gas & Electric Company is the nation's largest utility company, counting on some 5.5 million customers across the state. Not only does the company deliver to a huge scale of customers, but it also boasts some of the most impressive statistics when it comes to the efficiency of its power and the minimal amount of outages each and every year. The corporation provides both electricity and gas to its customers and brings in just over $20 billion each year in revenues. PG&E is one of just 6 investor-owned electric companies that is regulated. The company filed for Chapter 11 bankruptcy in 2018 due to the devastating wildfires that blighted the state in 2018, owing to the soaring costs of its liability. In 2020 the company was able to leave bankruptcy and it has since gone on to great success. 
Florida Power & Light/NextEra Energy
And finally, we have Florida Power & Light, the Sunshine State's largest utility company and one of the biggest providers of electricity in the nation. With just under 5 million customers, this company serves residents throughout Miami-Dade, Palm Beach, and Broward counties. This energy giant is the largest subsidiary of NextEra Energy, the largest electric utility holding company in terms of market cap. With revenue of around $18 billion in 2021 alone, this company is also one of the largest generators of renewable energy on the planet. Mainly focusing on wind and solar, this is certainly the direction that we will see this company move in the coming years. At the time of writing, some 41% of all NextEra Energy is produced from non-renewables and fossil fuels. 
So there you have it, a rundown of some of the largest utility companies in this country, how much they make, and where they lay their priorities in terms of what kind of energy and services they provide. Perhaps you even use some of these utility providers in your household?