A key player in the world of business and television, Diana Jenkins has left an indelible mark on those who cross her path. From her Bosnian roots to her meteoric rise in entrepreneurship, her journey is one of resilience, determination, and success. This article unravels the tale of Jenkins' financial ascent, putting a spotlight on Diana Jenkins' net worth.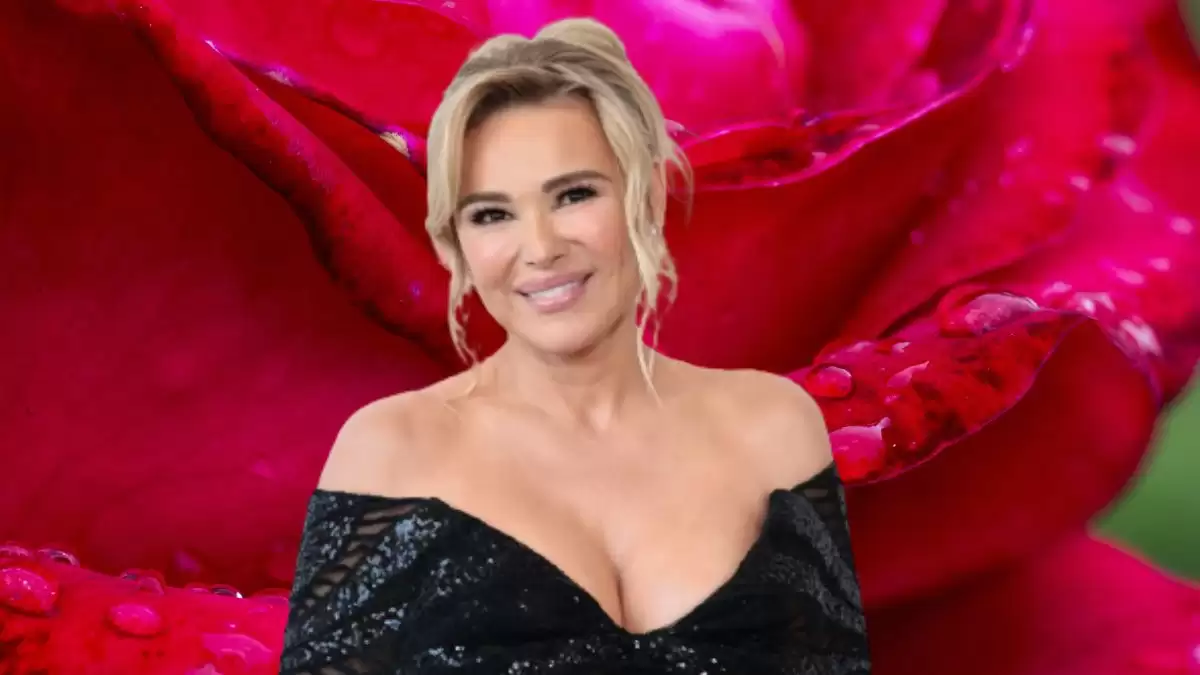 From Refugee to Entrepreneur
Born as Sanela Dijana Ćatić, Jenkins hails from Bosnia. Her life took a dramatic turn during the Siege of Sarajevo in 1992, which forced her to flee her homeland and seek refuge in Croatia. Eventually, she found her way to London, and despite the adversity, she managed to secure the right to live, work, and study in the United Kingdom.
Jenkins' entrepreneurial journey started modestly with a clerking job at Covent Garden. The earnings from this role enabled her to open a jewelry stand, marking her entry into the world of business. This venture served as the stepping stone for her future business pursuits, the most notable being the acquisition of Melissa Obadash swimwear.
The Melissa Obadash Swimwear Success Story
Melissa Obadash swimwear, co-owned by Jenkins, has enjoyed immense success, boasting a clientele that includes A-list celebrities like Heidi Klum, Rihanna, and Lady Gaga. Thanks to her competitive swimming background and business acumen, Jenkins was able to steer Melissa Obadash swimwear to the forefront of the industry. This venture significantly contributed to the accumulation of Diana Jenkins net worth.
Diana Jenkins' Marriage and Divorce
In 1999, Jenkins married British financier Roger Jenkins. Their union lasted a decade, during which the couple had two children. Roger Jenkins, who was then one of Britain's 500 wealthiest individuals, reportedly awarded Diana half of his fortune in their amicable divorce.
Roger Jenkins publicly acknowledged Diana's role in his success, attributing their accumulated fortune to their joint efforts. As such, Diana's divorce settlement, estimated to be around $300 million, played a significant role in her financial status today.
The Neuro Drinks Business Venture
In addition to her swimwear line, Diana Jenkins is the founder, chair, and CEO of the lifestyle drink company Neuro. Neuro Drinks markets itself as a healthy alternative to soda and caffeine, offering a range of products aimed at promoting sleep, reducing stress, boosting immunity, and increasing energy. Despite facing legal challenges for some of its claims, Neuro remains a popular beverage company with a reported revenue of $79 million, adding to Diana Jenkins net worth.
Philanthropy and Real Estate Investments
Jenkins' wealth has not only fueled her business ventures but also her philanthropic endeavors. She has founded several advocacy programs, including UCLA's Sanela Diana Jenkins Human Rights Project and the Jenkins-Penn Haitian Relief Organization. Her foundation, "Sanela Diana Jenkins Foundation for Bosnia and Herzegovina," has reportedly supported over 100 projects since its inception.
Jenkins' affluence is also evident in her real estate portfolio. She previously owned a Malibu mansion, which she sold for $87 million. Currently, she resides in a $13 million Hidden Hills home. She also owns properties in L.A., Sarajevo, and Hvar, totaling around five to six houses.
Diana Jenkins Net Worth
With her various business ventures, lucrative divorce settlement, and profitable real estate investments, Diana Jenkins net worth is estimated to be around $300 million. This staggering figure positions her as the richest housewife on The Real Housewives of Beverly Hills, outmatching her fellow cast members in terms of wealth.
Answering Your Questions
How is Diana Jenkins so rich?
Diana Jenkins' wealth is the result of her successful entrepreneurial ventures, including Melissa Obadash swimwear and Neuro Drinks, her profitable real estate investments, and her hefty divorce settlement.
How much is Diana Jenkins house worth?
Diana Jenkins' Hidden Hills home, which measures over 13,000 square feet, is estimated to be worth $13 million.
How much money did Diana Jenkins get?
Diana Jenkins reportedly received approximately $300 million as a divorce settlement from her ex-husband, Roger Jenkins.