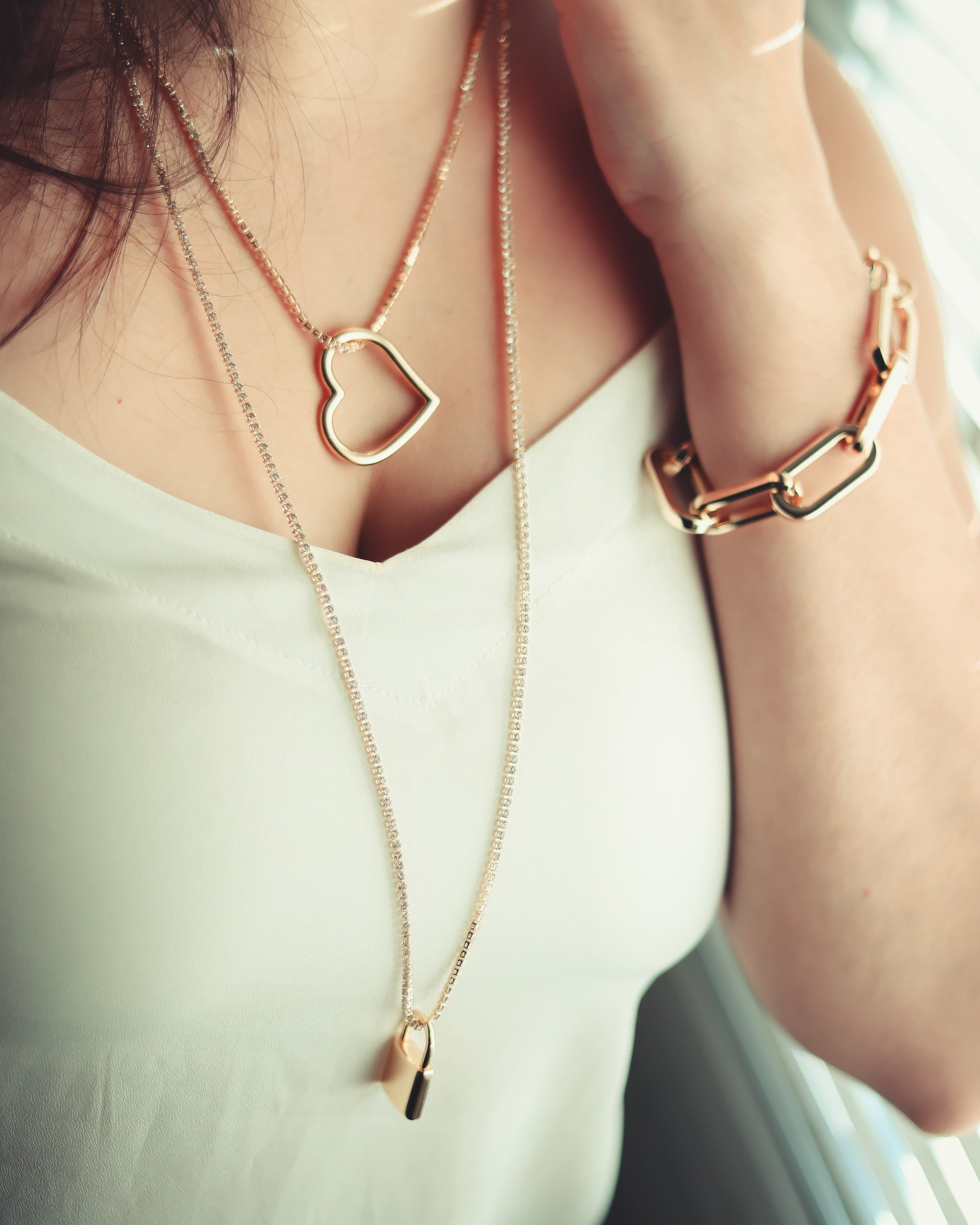 The right jewelry can help you create a look that enhances and ties your outfit together. But the wrong pieces can be a fashion disaster. Mixing and matching chains with pendants can be a fun way to express your style. Whether you're a collector or a modern woman who likes to be noticed, mixing and matching your jewelry can make a big statement. However, when mixing and matching jewelry, it's essential to know how to pair them properly so that you don't look tacky or overdone. 
Squared Pendants
The squared pendant is the newest fad in jewelry design. It can be worn in its simplest form or incorporated into a larger ensemble. Choosing suitable chains with pendants can be difficult, as many types of necklaces are on the market. Research and planning can go a long way in the quest for your perfect fit. It is also a good idea to pair it with other pendants of varying sizes to keep your look balanced and on-trend. The best way to achieve this is to take the time to consider your style and match the piece to your personality. You can also opt for a minimalistic approach and select pieces that are easy to mix, match and stand out against the competition.
Rounded Pendants
Rounded pendants pair perfectly with chain styles that have rounded links. This can be an excellent option to add a bold element to your outfit without overpowering it. For example, a diamond cross would look amazing on a 3mm white gold chain, which features intertwining rope-like links. You could also choose a tennis necklace, another classic style with squared links that is great for pendants with smaller stones. The suitable chain for a pendant can make all the difference in how it looks and feels as you wear it. This is because a too-thick chain will not be strong enough to support the pendant and may break, while a too-thin one might impede your pendant's ability to slide along the chain. Try choosing chains with different lengths and heights to get the best results.
Squared Chains
Squared chains are a great way to add visual interest to any outfit, whether dressing up or wearing something casual. Unlike rounded chains with soft angles, squared links have complex curves that create a bold, clean, and sleek look that maximizes shine. One of the best ways to mix and match these chain styles is by pairing them with pendants in similar shapes, sizes, and types. You can also choose pieces with matching colors to make it easier to create an ensemble that suits your personality and fit. This combination of elements will give you a fantastic-looking necklace that will turn heads on the street. You can also mix and match multiple rounded chain styles to create the perfect fit for any occasion. This will help you stand out from the crowd and give you a fun accessory that will last a lifetime.
Rounded Chains
A chain can be a great accessory to pair with a pendant. It can add a finishing touch to your look and give the pendant more depth. Choosing the perfect chain for a pendant can be tricky. There are many factors to consider, including the style of the pendant, the metal type, and the length of the chain. One popular choice is a rounded box chain. Thin versions of this chain type are often famous for women's jewelry paired with pendants. Another type of round chain is the snake chain. These chains are created from rings that fit together closely. This makes a flexible tube-like appearance that looks textured like snakeskin.